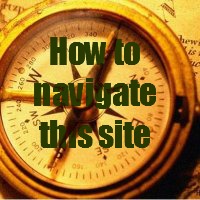 We wholesale over 5,000 products
NATIONWIDE!
Check out TODAY'S Prices
GDB Enterprises, LLC is a women-owned company specializing in retail and industrial food service items as well as other non-durable goods. We offer products and services to government facilities/agencies, businesses and the public.
Whether you are a business owner, a distributor or an individual, we secure all the products you are looking for, packaged the way you desire, at great low prices — guaranteed!
We act as Food Service Consultants and have resources and expertise to locate new opportunities, assist in maximizing performance and help in maintaining product flow to customers.
The products featured on our website are only a fraction of the products we provide. If you don't see what you want in our directory, don't hesitate to call us. We work with hundreds of manufacturers worldwide to supply significant savings and can locate any product you desire. Our buyers are committed to ensuring customer satisfaction, no matter what it takes!
At GDB Enterprises we know the value of working with a real person and that is why our customers are assigned a personal service representative to manage their account. Our account managers are available to help you place or change an order whenever necessary.

When you talk to the account manager ask about our volume purchasing plan.

Call TODAY to set up an account and discover the difference personal service makes!
Since 1998, GDB Enterprises, LLC has been providing businesses and individuals with high-quality durable goods wholesale distribution services including personalized service and excellent customer support.
At GDB Enterprises we know that getting what you need to keep your business running smoothly is a priority, and that is why we stock a variety of products and inventory levels to ensure your satisfaction.
We are committed to:
Meeting and exceeding our customers' and suppliers' needs
Providing excellent and consistent customer support
Expanding to provide more products and services
For more information about our products please contact GDB Enterprises by phone or email.
Hours of Operation: Monday – Thursday 9 am – 5 pm CST