GDB Enterprises, LLC
A woman-owned small business serving you NATION WIDE.
Our philosophy is to consistently deliver the freshest, richest foods available anywhere. When it comes to coffee… we won't roast a single bean until you place your order. We know our service and quality will exceed your expectations so much so that we guarantee 100% satisfaction!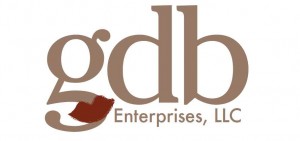 *********************
GDB Enterprises, LLC's mission is to be the most diverse and innovative supplier of high quality products. In support of this we are committed to being recognized by our customers and the business community for excellence and integrity by providing an environment for achieving personal excellence and growth for all.
*********************
FREQUENTLY ASKED QUESTIONS
Q: What geographical areas do you provide for?
A: We offer products and services nation wide in the U.S.
Q: After I place my order how long will it take to be filled?
A: Most orders can be filled and shipped within 2 days
Q: What is your minimum order size?
A: We have no minimum order size however we offer discounted prices for large orders
Q: What type of payment do you accept?
A: We accept cash, credit cards, debit cards and corporate checks
Q: Are any of your products defective or irregular?
A: Absolutely not!
ORDERING
For most current prices, items, and ordering please call the office Monday – Thursday 9 am – 5 pm CST. If you prefer to fax us an order please click on ORDER FORM to print out and fill in a copy of our order form and fax it to us at 651.472.5053
100% Guaranteed
Call TODAY if you have any further questions!